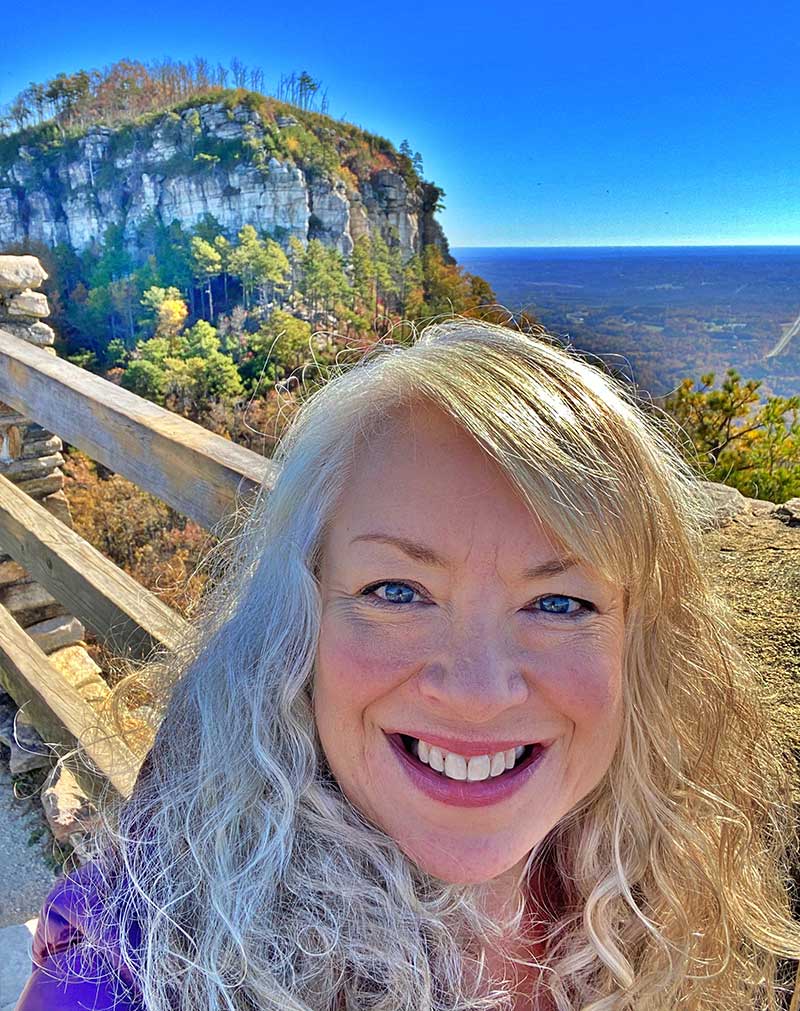 Meet Rhonda Hurst
Rhonda is a critical component of the Schmitz Law machine as its family law paralegal. With nearly two decades of legal experiences, Rhonda does it all: drafting subpoenas, analyzing financial documents, preparing trial notebooks, brainstorming solutions, etc.
Most important, Rhonda regularly provides invaluable encouragement and support to our clients. Although officially titled "paralegal," Rhonda might be best described as our "client-care specialist."
Born and raised in Winston-Salem, Rhonda is a pop-culture encyclopedia. If you can't remember who sang that 1995 hit "Wonderwall" or the name of Samuel L. Jackson's character in Pulp Fiction, just call Rhonda (it was Oasis and Jules Winnfield).
When you enter our office, we hope you'll enjoy all the greenery throughout. A naturalist at heart, Rhonda firmly believes that bringing flora into the room is life-giving and stress-relieving, and she ensures that the office plants receive the care they need.
Rhonda and her husband are active in the community and enjoy spending time in the mountains and at the beach, and you're likely to run into Rhonda at the next Trade Street gallery hop.